Charter a Hawker 800 Private Jet
Get an Instant Hawker 800 Charter Cost Estimate
Private Jets Type:
Midsize Jet
Estimated Price Per Hour:
$3,600
Hawker 800 Private Charter Flights
Hawker 800 is one of the most popular midsize business jets due to its combination of comfort, cabin space, and range. It is developed to complete transcontinental and international trips as required, in addition to having the excellent short-range capability. Charter popular and reliable Hawker 800 private jet that offers a balance of performance, comfort, and efficiency.
Hawker 800 Price Rental
The average cost to charter Hawker 800 is around $3,600 per hour.
For charter rates and availability of Hawker 800, please submit the flight request form, or call our agents 24/7 at +1 (212) 840 8000.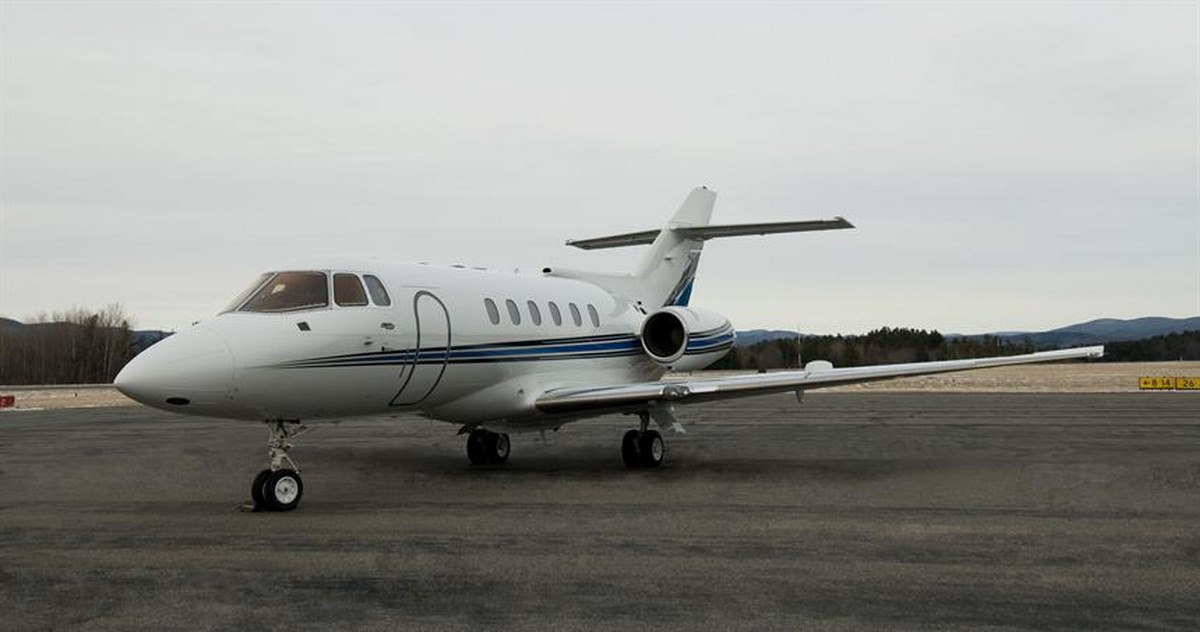 Overview Hawker 800
Hawker 800 is a mid-size twin-engine business jet manufactured by British aerospace company Hawker Beechcraft. It is part of the Hawker 800 series of aircraft, which includes the Hawker 800XP and Hawker 850XP models. The aircraft has been in production since 1983 and has undergone several upgrades and improvements over the years to enhance its performance and capabilities.
Hawker 800 private jet charter is designed to offer a comfortable and efficient travel experience for up to 8-9 passengers, with a range of up to 2,700 nautical miles (approximately 5,000 kilometers) and a cruising speed of around 440 knots (approximately 815 kilometers per hour). The aircraft is powered by two Honeywell TFE731-5BR turbofan engines, which provide ample power and thrust for takeoff and high-altitude flight.
For more information on chartering a Hawker 800 private jet, price out your flight up or call our agents 24/7 at +1-212-840-8000.
General Performance
| | |
| --- | --- |
| Luggage Capacity | 48 cu.ft |
| Cruise Speed | 447 KTAS |
| Certified Ceiling | 41000 ft |
| Takeoff Distance | 5030 ft |
| Landing Distance | 2651 ft |
| Max Takeoff Weight | 28000 lbs |
| Max Landing Weight | 23350 lbs |
Cabin Size
| | |
| --- | --- |
| Length | 21.32 ft |
| Width | 6 ft |
| Height | 5.74 ft |
Hawker 800 Interior
The cabin of the Hawker 800 private jet charter is typically configured with comfortable seating for up to 8-9 passengers and features amenities such as a forward galley, a private lavatory, and in-flight entertainment systems. The cabin is designed to offer a spacious and comfortable environment for both work and relaxation, with ample headroom, wide seats, and large windows that allow for plenty of natural light.
What is the flight range of Hawker 800?
The private aircraft Hawker 800 can quickly transport you to your location with a range of 2111 nautical miles. For instance, a Hawker 800 charter allows nonstop travel between Los Angeles and Washington and Seattle to Atlanta.
How many hours can a Hawker 800 fly?
At a cruising speed of around 440 knots (approximately 815 kilometers per hour), the Hawker 800 can typically fly for around 5-6 hours without the need for refueling. However, this can vary depending on the specific conditions of the flight.
How long of a runway does a Hawker 800 need?
Hawker 800 private jet charter's runway is approximately 5030 ft for takeoff and at least 2651 ft for landing.
Similar Private Jets to Hawker 800