Charter a Citation Ultra Private Jet
Get an Instant Citation Ultra Charter Cost Estimate
Private Jets Type:
Light Jet
Estimated Price Per Hour:
$3,000
Citation Ultra Private Charter Flights
Cessna Citation Ultra, one of the most popular business aircraft, offers a wide range while demonstrating exceptional takeoff and landing capabilities. Early in the 1990s, Cessna announced an update to their well-liked Model 560 (Citation V) that added more powerful engines and improved avionics to their light jet platform.
After its introduction to the business jet marketplace in 1994, Flying Magazine rated Citation Ultra the best in its class. So Citation Ultra is an ideal option for those looking to charter a private jet.
Citation Ultra Price Rental
The average cost to charter a Citation Ultra is around $3,000 per hour. For charter rates and availability of the Citation Ultra, please submit the flight request form, or call our agents 24/7 at +1 (212) 840 8000.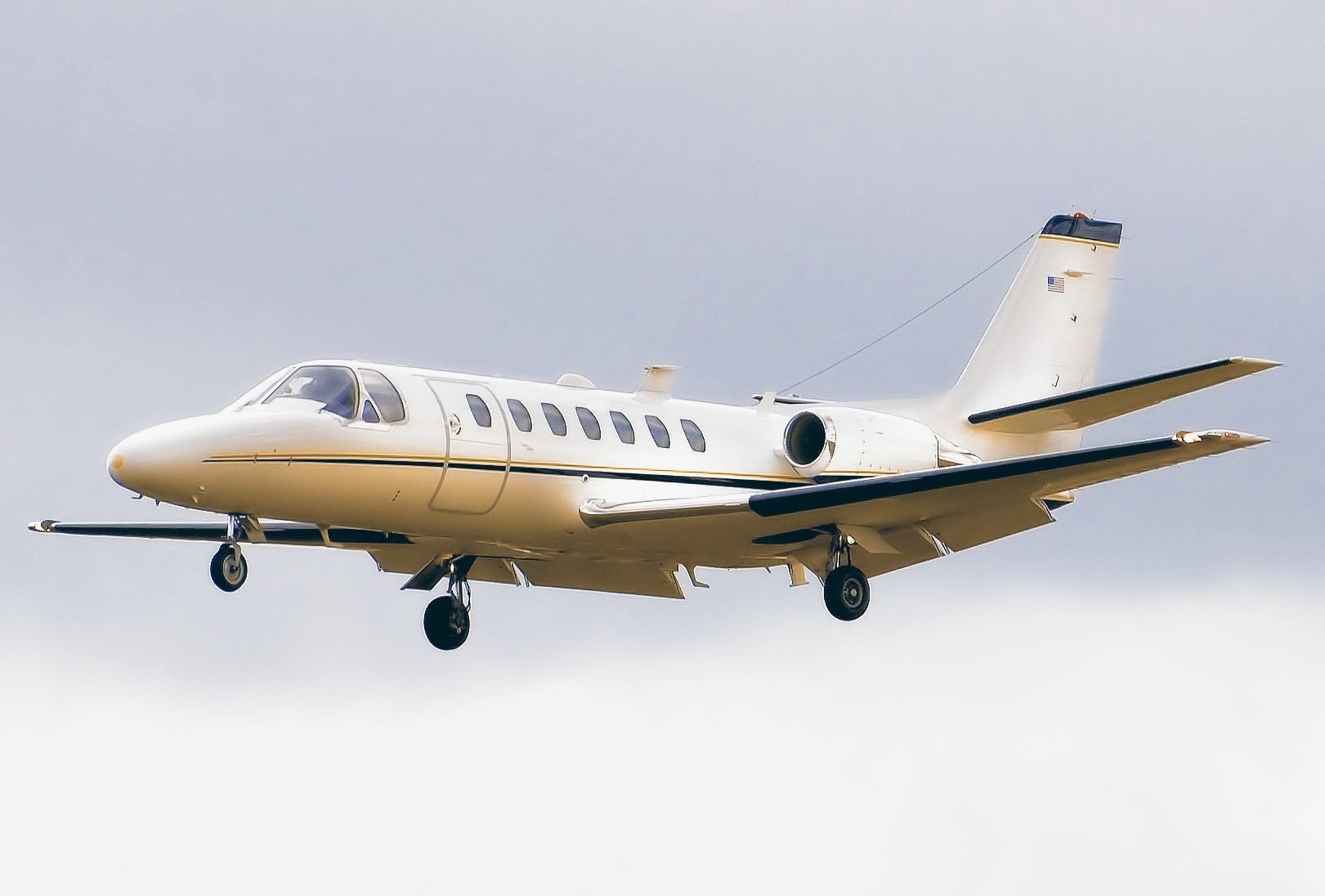 Citation Ultra Overview
Cessna used two Pratt & Whitney Canada JT15D-5D engines to power the Ultra, offering the Citation Ultra private jet charter a lot of flexibility. One of the most prominent enhancements was the ability to take off with just 3,200 feet of runway in ideal conditions and with a full load.
The anti-icing, cabin pressurization, and air conditioning systems on the Citation Ultra are all powered by the aircraft's engines.
For more information on chartering a Citation Ultra private jet, price out your flight up or call our agents 24/7 at +1-212-840-8000.
General Performance
| | |
| --- | --- |
| Max Range | 1,651 nm |
| Max Operational Speed | 430 ktas |
| Takeoff Distance | 3180 ft |
| Landing Distance | 2290 ft |
| Useful Weight | 6475 lbs |
| Payload with Full Fuel | 700 lbs |
Cabin Size
| | |
| --- | --- |
| Length | 17.3 ft |
| Width | 4.8 ft |
| Height | 4.8 ft |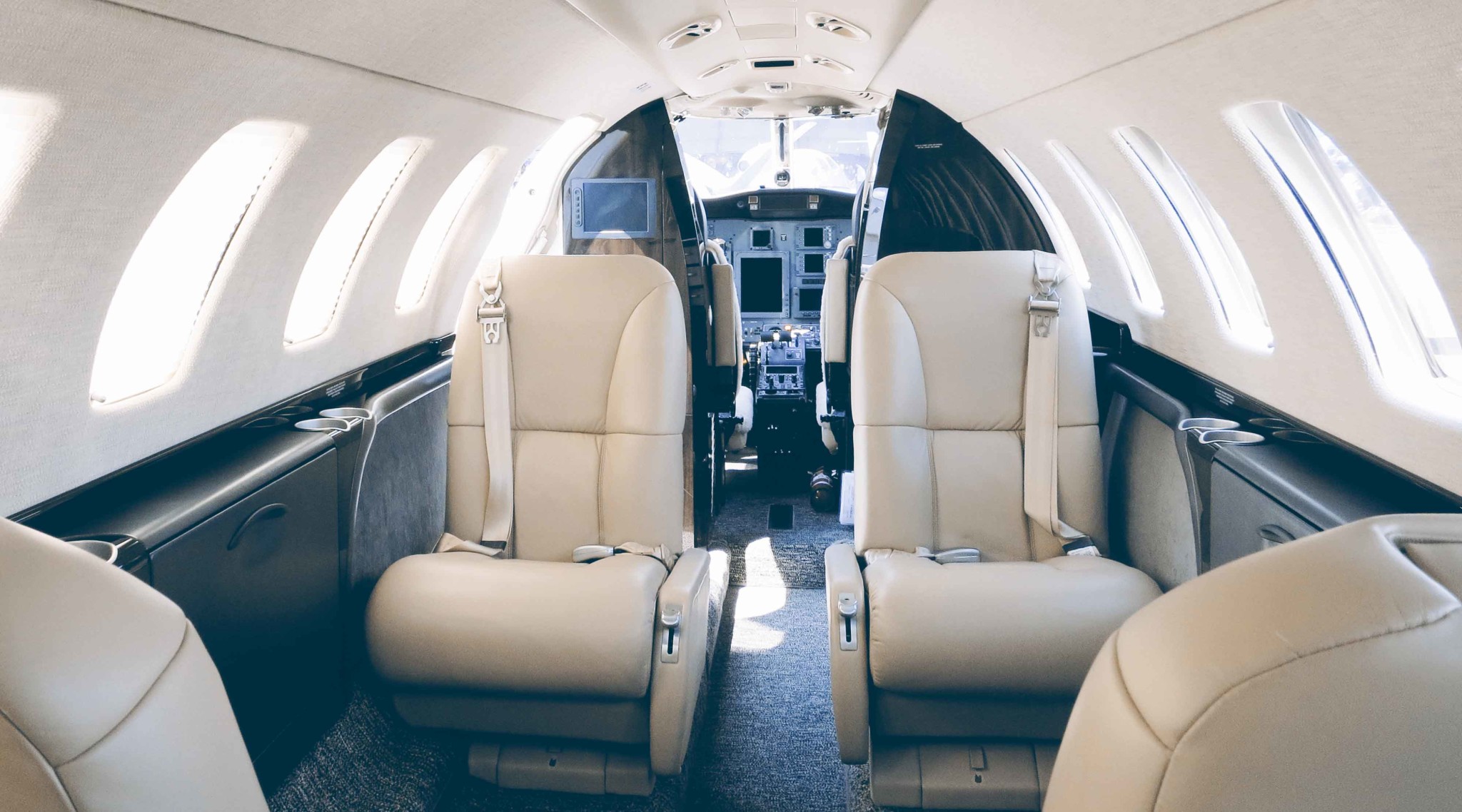 Citation Ultra Interior
Charter Citation Ultra has the longest cabin in its class, and by strategically placing mirrors inside, it gives the impression that the cabin is even longer. Leather upholstery and seamless wall panels are features of the design. Other conveniences used in the design include personal entertainment screens and audio jacks.
In addition, the creature's comforts include indirect lighting, a completely enclosed lavatory, and a partial galley.
What is the flight range of a Citation Ultra?
Citation Ultra charter provides 1524 nm of uninterrupted flight. It is capable of flying without any stops between Vienna and Barcelona, New York and Miami. 
How many hours can a Citation Ultra fly?
The roughly 2,000 nautical mile range is excellent for a light jet, and the high cruising speed is excellent for private flights lasting up to four hours via Citation Ultra charter.
How long of a runway does a Citation Ultra need?
About 3180 ft of the runway is required for takeoff and 2290 ft for landing for Citation Ultra private jet charter.
Similar Private Jets to Citation Ultra