Private Jets Type:
Light Jet

Estimated Price Per Hour:
$3,250

Citation V Private Charter Flights
The twin-engine Cessna 560 Citation V is a reliable private light jet with a spacious, comfortable cabin and best-in-class performance. It was released in 1987 as the successor to the Citation II, offering higher overall flight performance thanks to a wide range of upgrades.
The private jet Citation V's greatest strength is its ability to carry relatively large payloads over reasonably long distances. The Citation V charter provides the perfect balance between price, efficiency, and comfort that the Citation line of aircraft is well known for.
Citation V Price Rental
The average cost to charter Citation V is around $3,250 per hour. For charter rates and availability of the Cessna Citation V, please submit the below flight request form, or call our agents 24/7 at +1 (212) 840 8000.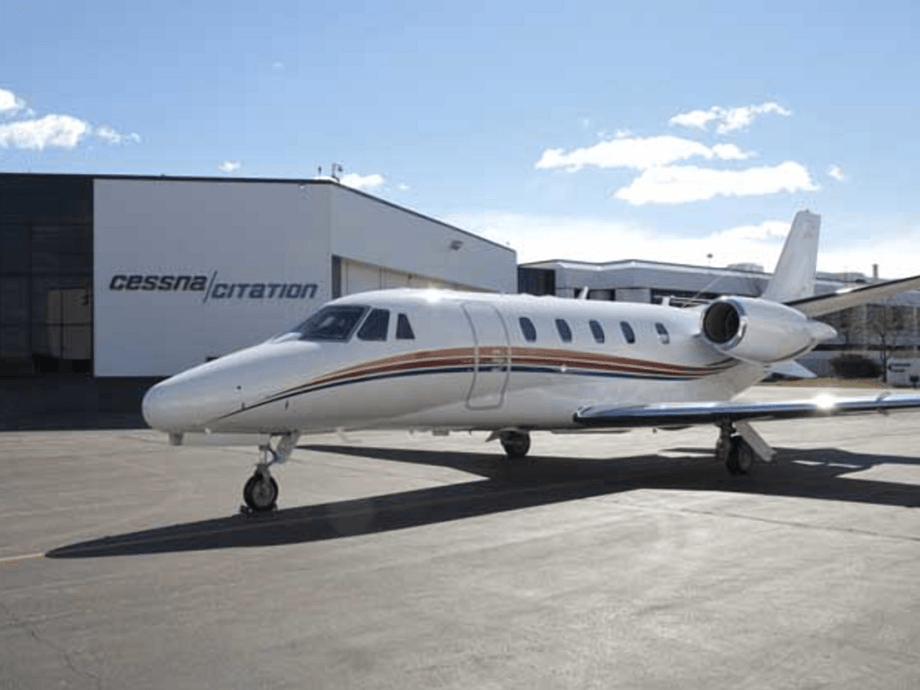 Get Your Instant Quote for Citation V Charter Price Estimate
Scanning our network...
24/7 Customer support