Charter a Learjet 45 Private Jet
Get an Instant Learjet 45 Charter Cost Estimate
Private Jets Type:
Light Jet
Estimated Price Per Hour:
$4,200
Learjet 45 Private Charter Flights
Learjet 45 is one of the best aircraft in the category of light jets and will delight every passenger it transports. The announcement was made in 1992, the first flight performed on 7 October 1995, and FAA certification was granted in September 1997.
The initial delivery to a customer began in January of 1998. Initial versions of the Learjet 45 featured multiple design changes, such as a large rudder, smaller delta fins, and single-piece flaps. In addition, it comes equipped with a complete lavatory and galley. Learjet 45 private jet charter is very reliable with excellent cruising performance and fuel efficiency.
Learjet 45 Price Rental
The average cost to charter a Learjet 45 is around $4,200 per hour. For charter rates and availability of the Learjet 45, please submit the flight request form, or call our agents 24/7 at +1 (212) 840 8000.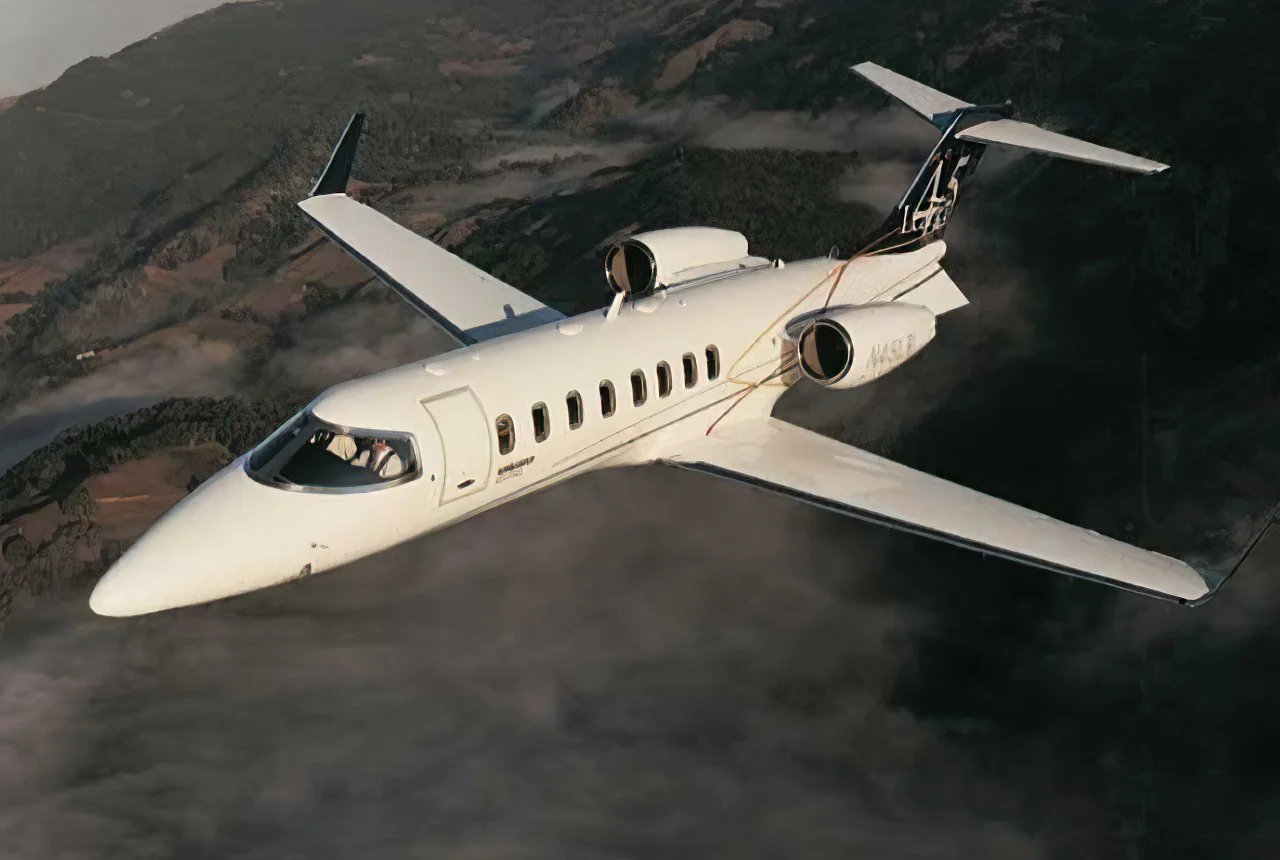 Overview Learjet 45
Two Honeywell TFE731-20AR turbofan engines power Learjet 45 private charter. At takeoff, each engine is capable of 3,500 pounds of thrust. The avionics system selected for Learjet 45 is the Honeywell Primus 1000 avionics suite. Fo display ecreens are incorporated in this suite. Two of them function as primary flight displays (PFDs) while the remaining two serve as multifunction displays (MFDs).
The engines feature a Full Authority Digital Engine Control (FADEC) system, allowing for maximum engine efficiency and performance while reducing pilot workload and operating costs.
For more information on chartering a Learjet 45 private jet, price out your flight up or call our agents 24/7 at +1-212-840-8000.
General Performance
| | |
| --- | --- |
| Range | 1,969 nm |
| Cruise Speed | 465 ktas |
| Takeoff Distance | 5040 ft |
| Landing Distance | 2660 ft |
| Useful Weight | 7387 Ibs |
| Payload with Full Fuel | 1575 Ibs |
Cabin Size
| | |
| --- | --- |
| Length | 19.8 ft |
| Width | 5.1 ft |
| Height | 4.9 ft |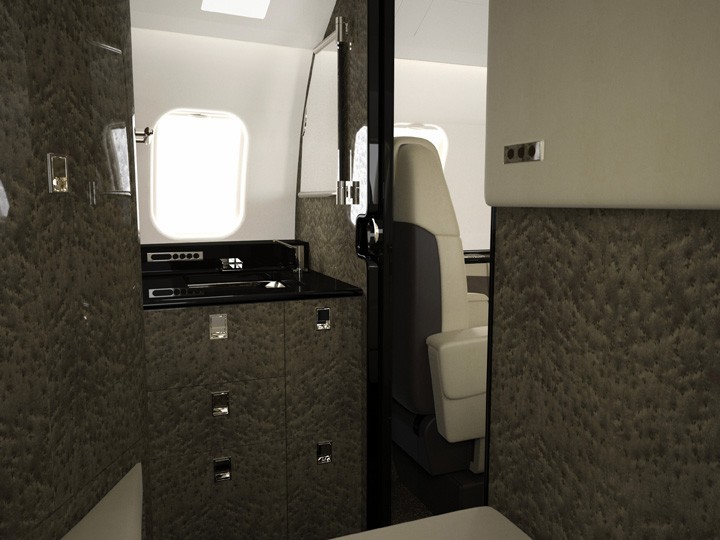 Learjet 45 Interior
Seven passengers can be accommodated in Learjet 45 cabin, usually in a double club configuration, with room to move around comfortably in their seats and recline and track. Learjet 45 private jet charter has plenty of room to meet your luggage needs, with 670 pounds of luggage capacity. The cabin is surrounded by sixteen windows, creating a bright environment ideal for both work and leisure.
What Is the Flight Range of a Learjet 45?
Learjet 45 charter provides 1969 nm of uninterrupted flight. It can fly nonstop between Chicago and Los Angeles, Vancouver and San Diego.
How Many Hours Can a Learjet 45 Fly?
The fast cruising speed is ideal for private flights of up to three hours in length via Learjet 45 charter.
How Long of a Runway Does a Learjet 45 Need?
About 5040 ft of the runway is required for takeoff and 2660 ft for landing for Learjet 45 private jet charter.
Similar Private Jets to Learjet 45