Charter a Westwind II Private Jet
Get an Instant Westwind II Charter Cost Estimate
Private Jets Type:
Midsize Jet
Estimated Price Per Hour:
$3,800
Westwind II Private Charter Flights
The Westwind by Israel Aircraft Industries (IAI) is an Israeli midsize jet. The ten-passenger Westwind I, with a stretched fuselage, was constructed in 1972. IAI unveiled the Westwind II, a follow-up model with revised wings and winglets, in 1980. Charter Westwind II kept the same performance ratio as its predecessor while using the cutting-edge technology of the day.
Westwind II Price Rental
The average cost to charter a Westwind II is around $3,800 per hour.
For charter rates and availability of the Westwind II, please submit the flight request form, or call our agents 24/7 at +1 (212) 840 8000.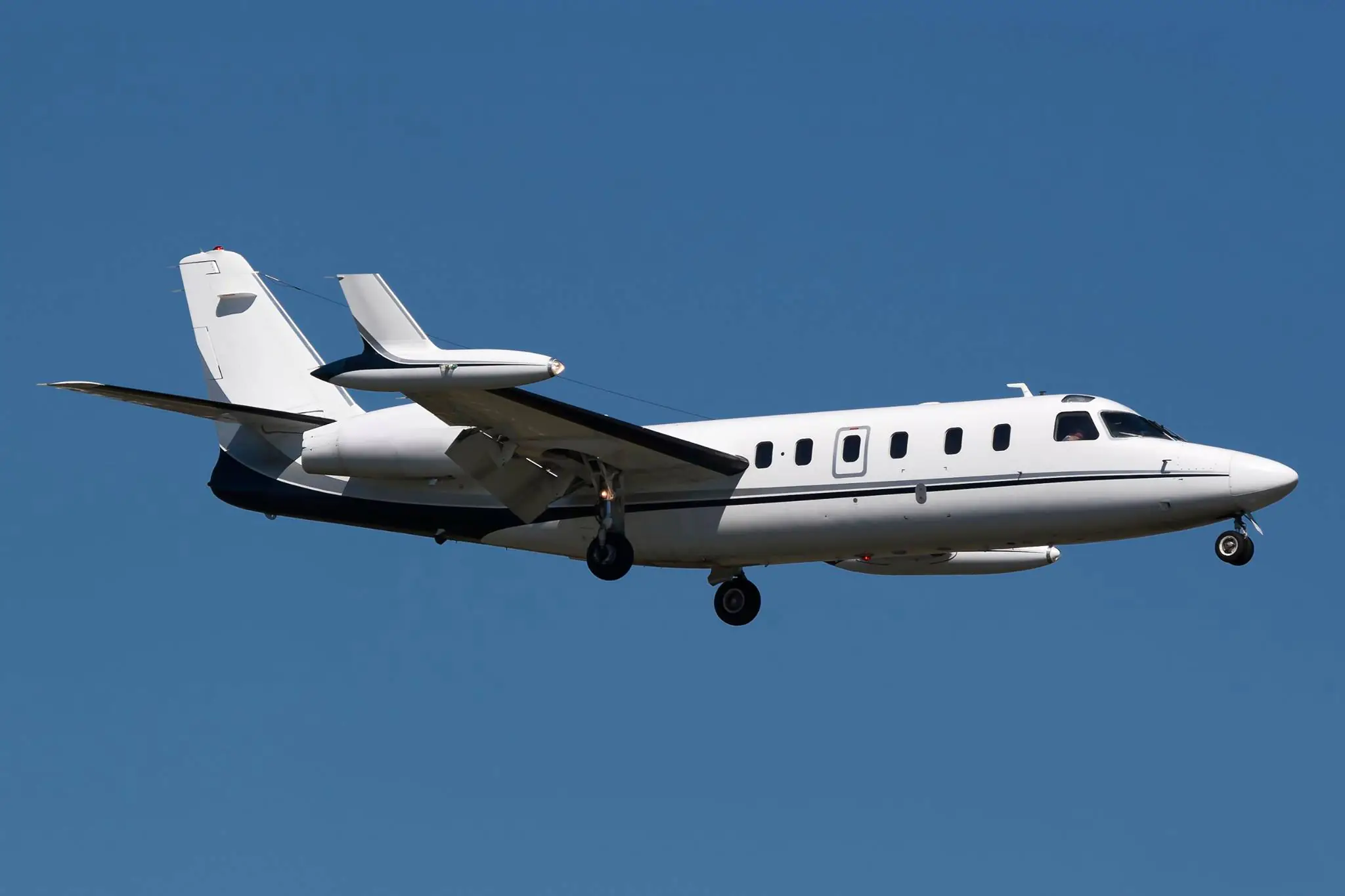 Overview Westwind II
The most noticeable upgrade on the Westwind II private jet are the winglets. The conventional winglet design was shown to be more efficient and increased the lift-to-drag ratio when positioned above the tip tanks. What IAI regards to as its Sigma wing, a reshaped wing that holds 1.5 more fuel, permits a higher takeoff weight, reaches an initial cruise range of 2,000 feet higher, and boosts range by 5%, is another advancement the Westwind II possesses over its predecessor.
Westwind II's fuselage is evocative of that of the Aero Commander, from which it is developed. Due to these improvements, the Westwind II has larger operating weights and enhanced performance in extreme temperatures. Westwind II private jet, like its predecessor, is powered by two Honeywell TFE731-3-1G turbofan engines. Each engine has a thrust rating of 3,700 lbs and an inspection interval of 4,200 hours.
For more information on chartering a Westwind II private jet, price out your flight up or call our agents 24/7 at +1-212-840-8000.
General Performance
| | |
| --- | --- |
| Luggage Capacity | 62.9 cu.ft |
| Cruise Speed | 424 kts |
| Certified Ceiling | 45000 ft |
| Takeoff Distance | 3997 ft |
| Landing Distance | 2451 ft |
| Max Takeoff Weight | 23501 lbs |
| Max Landing Weight | 19003 lbs |
Cabin Size
| | |
| --- | --- |
| Length | 15.56 ft |
| Width | 4.76 ft |
| Height | 4.92 ft |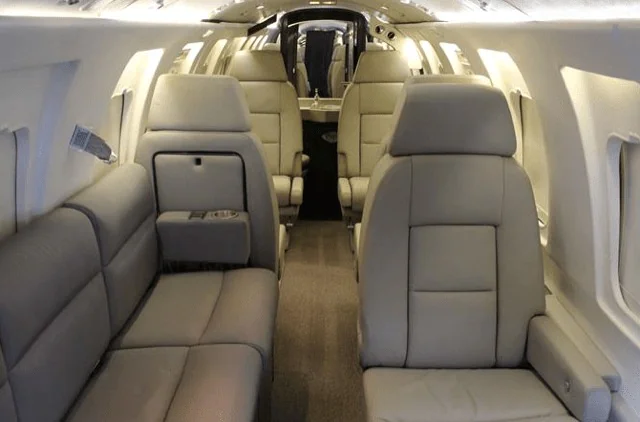 Westwind II Interior
Westwind II private jet interior is designed with comfort and convenience. Although the cabin is small compared to larger executive-class business planes, it contains a sofa. In a three-seat side-facing sofa and a four-seat club, Westwind II can hold seven passengers. The boardroom/galley is located opposite the sofa. The cabin also has a full-size toilet and is 4.9 feet in height, 4.8 feet in width, and 15.9 feet in length.
What is the flight range of a Westwind II?
Westwind II charter provides 2,150 miles of uninterrupted flight. Westwind II is capable of flying non-stop between New York and Miami. 
How many hours can a Westwind II fly?
Without stops, the Westwind II charter can travel up to five hours. 
How long of a runway does a Westwind II need?
About 5,249 ft of the runway are required for takeoff and 2,451 ft for landing for the Westwind II private jet charter.
Similar Private Jets to Westwind II