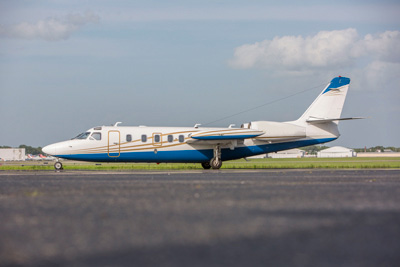 GET AN INSTANT QUOTE
A business jet that became and remained in production for 20 years. Usually configured for seven passengers, it can carry as many as 10, or be quickly reconfigured as a fast air freight aircraft.
The new aircraft has improved performance at high altitudes, longer range, better fuel economy and permits a higher takeoff weight.
General characteristics
Capacity: Up to 8 passengers
Cabin Length, Height, Width: 15.5 ft, 4.8 ft, 4.7 ft
Performance
Cruise speed: 468 mph
Range: 2,933 mi